Rotherham store
Our aquatic store is open 6 days a week at our easy to find location with plentiful parking at the Sycamore Centre, Rotherham, is in easy reach of Sheffield, Doncaster and Barnsley
Carefully stocked choice
We stock a number of carefully sourced and exotic species. From Bettas and Discus to Japanese Koi and Axolotls there's something to suit anyone's aquarium or pond
Maintenance
With a range of tank maintenance services and expert knowledge on aquariums and ponds – we're here to help!
The best selection of
ethically

sourced fish & supplies

We are an independent specialist aquascaping store based in Rotherham, South Yorkshire. You'll find a specially selected wide range of tropical and cold water fish, koi, live plants, tank decor, fish food & treatments, dry goods and electricals items to keep your aquarium or pond in top condition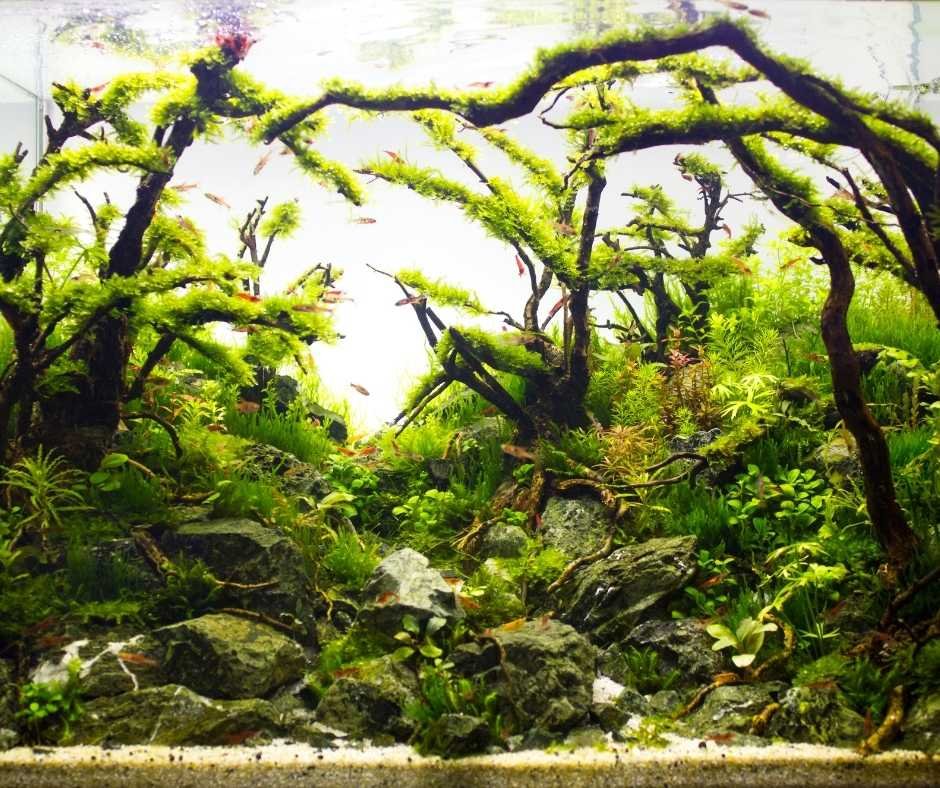 Tropical and coldwater livestock
Sustainable Aquatics was created out of our love for fish, aquariums and all things environmentally-friendly.
We have thousands of fish in stock alongside everything you could need for your aquarium or pond. We stock a wide range of tropical fish including Angels, Barbs, Bettas, Catfish, Cichlids, Corydoras, Discus, Tetras, Livebearers to the more unusal things such as Axolotls among many others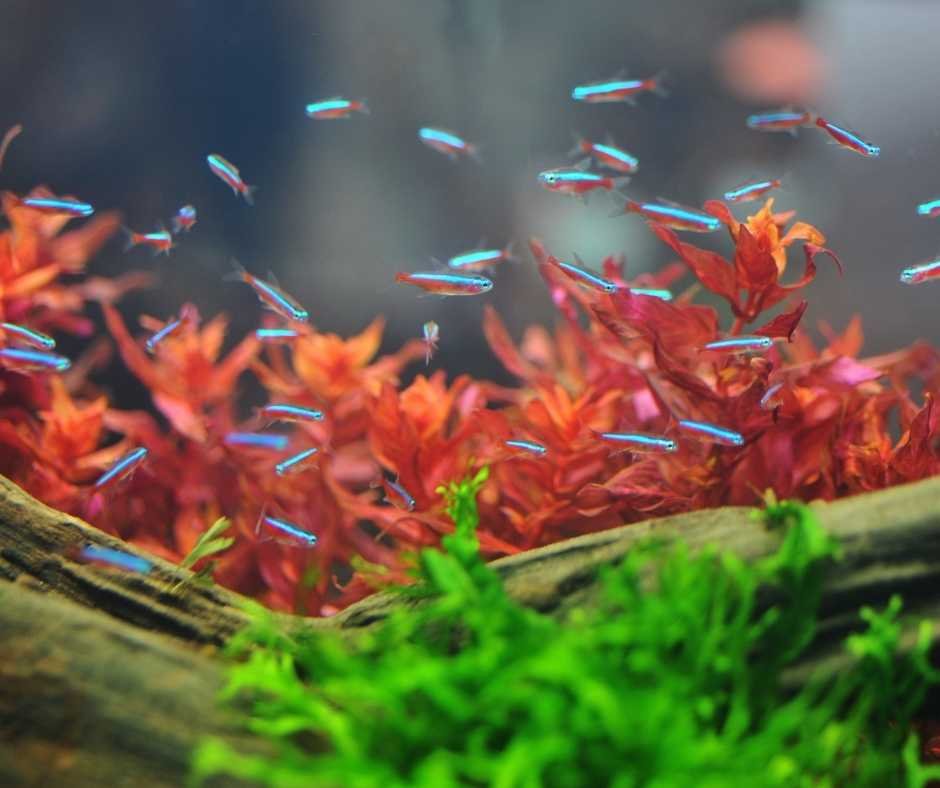 Aquariums and accessories
You'll find all the equipment and products to satisfy your aquascaping needs. We stock brands such as Aquael, Seachem, NT labs, Prodibio, Fluval, Sicce, AquaOne, Superfish, Blagdon, Evolution Aqua and more.
Plants, food and aquascaping
We have weekly orders of plant arriving with us and always have a great selection. We stock everything you could need to create a thriving planted ecosystem. We have a range of anubias, bucephalandra, bolbitus, cryptocorynes, carpeting plants, hygrophilia, limnophila, ludwigia, microsorum, mosses, rotala and many more.
Oudoor water gardening and nature ponds
Fish have been proven to reduce stress and its been said that people who keep fish live longer. There is no better reason to build a koi pond or nature pond to give you some peace and serenity in the garden. The importance of fish happiness and health is something we know you think about. That's why we have a range of treatments and supplies to care for what matters.
Koi, Sturgeon, Goldfish and more
We have a stock of hand picked Japenese Koi, Sturgeon, Orfe, Tench, Goldfish, Shubunkins, Comets and much more
Quality foods and environmentally sensitive treatments
We know that keeping fish healthy is important, that's why we only stock the best. We have a range of specially chosen products including Prodibio, Fish Science, NT Labs and Aquadip solutions to keep your fish and their water in top condition. All of our pond treatments are wildlife friendly
Planting and design
With weekly deliveries of plants from February through to October we can make your pond look like a beautiful oasis. From marginals, oxygenators to Lillies and deep water plants we have it all.
Stuck for design inspiration? We can help with that too
Aquariums, ponds and plants
With an extensive range of stock, lots of fish in stock and helpful staff, there's no better reason to visit us today. We are based in the Sycamore Centre, Rotherham, just off the A630 – only a short drive from Sheffield, Doncaster and Barnsley and the rest of South Yorkshire
Rated the best aquatics store in Rotherham
Don't take our word for it – here's what our customers say:
The best tropical fish shop we've ever been to! We will never shop anywhere else. Sustainable Aquatics are very reasonable in terms of prices and they have a huge range of fish, plants, tanks, decor and other useful items for your tank. The shop is clean and very spaced out and the guys are very knowledgeable and will always go above and beyond to help you. You get a nice welcoming vibe as soon as you enter the shop and we always come away extremely satisfied. You will not be disappointed!
"Best Tropical Store"
Absolute amazing place me and my girlfriend come regularly, they are always happy to help you and nothing is ever too much trouble for them. They have the best choice of fish and other things for you tank like air stones and food. And if you need to know anything about fish they will give you lots of useful information about them this is the best aquatics store around would highly recommend you will not be disappointed.
"Best choice of fish"
I've been a customer for a while now, and I have been really impressed with the dedication and expertise of the business. They made the process of setting my first tank enjoyable and relatively simple (with really good advice on how to set up and stock the tank, at affordable prices). But even better, they were always willing to give me advice and support if I needed it. They're passionate about supporting you in the hobby, and about the welfare of their livestock. Can't recommend them enough!
"Dedication"
TANK & POND MAINTENANCE SERVICE
Talk to us about maintaining your aquarium or pond
Looking after a tank or pond to keep your fish happy can be a daunting task. To make this a less stressful experience we can show you how to look after your tank or carry out weekly or monthly maintenance on your aquarium or pond
Design, install and maintenance
Contact Us
Our helpful staff are always on hand to answer any of your queries. We take pride in offering an extensive selection of products and responsibly sourced species.
Come and say hello!
Get in touch today or visit us in store in Rotherham!
We're next door to Rotherham Fireplace Centre in Sycamore Centre (Near Mushroom Roundabout). We have plentiful parking and are looking forward to seeing you